Since its foundation in 2009, Pharmacloud has steadily built up its reputation as a provider of specialist advice and consultancy to both the pharma industry and financial investors. We offer a number of services, with a particular focus on commercial due diligence on off-patent products. However, we also work with big pharma companies on generic defence strategies, as well as with emerging pharma companies seeking to assess the potential market for their value-added generic products or biosimilars.
The research side of our business is currently being built up, starting from the base of our well-regarded industry blog. Look out for the first in our series of in-depth reports beginning in 2015.
Pharmacloud has a network of collaborators across Europe and the US that it can call upon to add additional regional or technical expertise, if required.
---
Research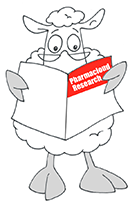 Pharmacloud's research offering currently consists of an ad-hoc news blog.
During 2015, we expect to start to write some more in-depth pieces of research on topics of interest to the generic pharma industry. These will appear on the website and will be mailed to subscribers to our news service.
We also produce bespoke pieces of research for clients, for instance on individual generic markets or sectors. If you would like to enquire about commissioning some research, please contact us.
For more on our research services, please look at the Research segment of this website.
---
Consultancy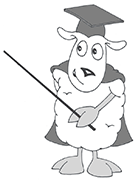 We offer a broad range of consultancy services to pharmaceutical companies and to private equity investors. These include commercial due diligence, transaction support, market analysis, sourcing M&A targets (products or companies) and market modelling. In many of our projects, we work alongside other consultancy or accountancy firms, providing specialist input on the generics industry to complement their general pharma practices.
To find out more about consultancy projects that we have undertaken in the past, please take a look at our case studies.
---
To enquire about engaging Pharmacloud on a consultancy project.
Please email or else call +44 (7802) 925 797.