Pipeline assessment
In 2013/14, Pharmacloud was engaged by one of the leading global accountancy firms to assist with its due diligence of a pharmaceutical asset in SE Europe, on behalf of a potential Far East buyer. Specifically, the client wanted Pharmacloud to use its industry knowledge to model the likely launch timing and eventual sales of key molecules in the target company's pipeline, in order to validate the target's own assumptions. For this project, Pharmacloud investigated the patent landscape, development timelines and competitive environment around each of the major pipeline products and also considered the likely penetration rate of generics. Based on this information, we built up simple models for each of the products and then compared our output to the assumptions made by the target company in its own model. This enabled the ultimate client to create its own set of forecasts that could be used when valuing the target.
The client ultimately did not go ahead with this transaction.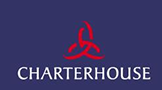 Purchase of Doc Generici
In 2013, Charterhouse entered a competitive auction to purchase a leading Italian generics company, Doc Generici, from its three industry owners: Zambon, Chiesi and Apotex. Doc operates only in Italy, which means that it is highly exposed to any regulatory or other changes in the Italian market. Charterhouse engaged Pharmacloud alongside other commercial due diligence providers and asked us to address this risk in particular.
As well as working on an assessment of Doc's supply contracts (the company uses third parties to supply all its products), Pharmacloud's brief was to provide specific input on the Italian generic pharmaceutical industry. The sustainability of the current Italian pricing model and the relatively low risk that the government would implement further price cuts were two important aspects of the investment thesis, so providing supporting evidence on these points was critical for the go/no-go decision. For this project, Pharmacloud used its knowledge of the Italian market plus its local contacts to produce an analysis of the current Italian pricing model together with a comparison of net and gross generic prices across the main generic pharmaceutical markets in Europe.
Charterhouse announced the purchase of Doc in May 2013, since when Doc has continued to demonstrate very strong growth, while remaining focused on the Italian market.
< Back