Market survey: SE Europe
The client firm had a defined geographic remit and was interested in assessing the potential to make acquisitions in one of the larger markets of south-eastern Europe. Pharmacloud was engaged to provide a report on the country in question, covering historic and future volume growth trends, pricing (particularly gross-to-net), supply chain issues (including the relationship of manufacturers with wholesalers and pharmacists) and key success factors. The report also analysed the key players in the market at present and identified potential acquisition targets that would fit the client's criteria. In order to prepare this report, Pharmacloud drew on its own knowledge of the market in question as well as multiple industry contacts, in order to provide the client with a realistic assessment of the attractiveness of the market and how it really operates, as opposed to how the published data makes it appear.
Although the client has so far not invested in the market in question, Pharmacloud has subsequently done full due diligence on another asset purchased by the same investor. We have also prepared similar reports on specific markets in Europe for other clients.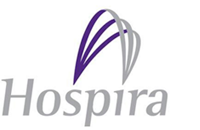 European market review
Hospira is the leading injectable generics company in the world, with extensive operations in the US, Europe and Australasia. Pharmacloud was asked by its European division to make an in-depth review of the European injectables market, covering both small molecule products and biosimilars, with a particular focus on the competitive landscape and the likely trends in pricing and volume. A summary version of this report was later presented to a meeting of Hospira's European country heads and selected senior management. In preparing the report, Pharmacloud drew on its network of contacts within the European generic injectables industry, as well as its knowledge of hospital purchasing practices within Europe and the approach that the major players are taking to the market. Subsequent to this engagement, Pharmacloud has undertaken a number of other projects for Hospira.
< Back